Agenda

February 18, 2023 10:00
Operating in Purpose and Protecting Your Mental Health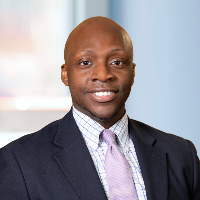 Dr. Jarrell McRae, DSW, LCSW-C
St. Vincent de Paul Balitmore
The world is moving, and everyone seems to be winning, but me! I find myself not achieving the goals that authentically and spiritually speak to me. This session exposes the false ideals presented by the status quo, while helping the participant identify aspects of their own personal perception which may be causing a barrier in seeing their own greatness and potential. The overall goal is assist listeners in identifying the interpersonal variables needed to identify one's authentic purpose while protecting the space and time needed to self-actualize to a place of self-satisfaction and individual happiness.

February 18, 2023 11:00
Breaking the Stigma of Mental Health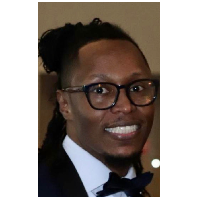 Dr. James Lee, Tisdale Jr., phD.
Redefining What It Means to be Okay!

February 18, 2023 13:00
Understanding Your Mental Health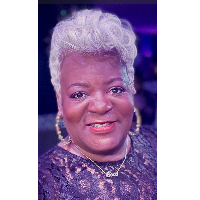 Colette Walker-Thomas, LCSW-C
All By the Grace
This session will help people better understand the clinical diagnosis of Mental Health and what the purpose of wrap around services.

February 18, 2023 14:00
Releasing Expectation and Being OK with your Now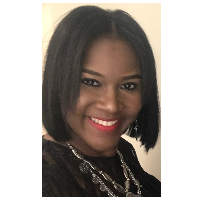 Kia Morris, LCSW-C
All By the Grace
This session will dive into a holistic approach of your expectations as it relates to your mental health.

February 18, 2023 15:00
Benefits of Mindfulness and Meditation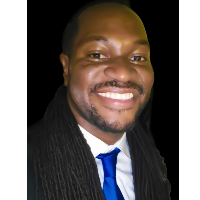 Maurice J. Williams, LCSW
Center of H.O.P.E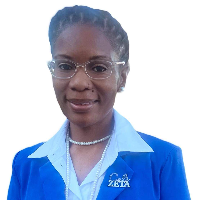 Lorena D. Jackson, LCSW
Ital H.E.A.L
Educating participants about how Depression and Anxiety affect the black community and how engaging in Mindfulness and Meditation can help reduce depressive and anxious symptoms

February 18, 2023 16:00
Self-Care...not as easy as everyone thinks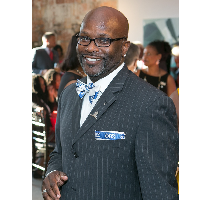 Brandon R. Brown
In the midst of everything, self-care is essential and challenging. In this workshop, learn (or be reminded) of several self-care strategies

February 18, 2023 17:00
What Is This Trauma Thing About?
Brandon Brown
The word trauma has been abused and misused. The workshop will bring clarity of the word along with some practical understandings and applications.



February 18, 2023 10:00
Zoonotic Diseases (COVID /Monkeypox and your Pet)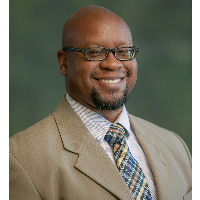 Dr. Tarron Herring, DVM
Rarebreed Veterinary Partners
An overview of Zoonotic disease with emphasis on Monkeypox, COVID and transmission with pets.

February 18, 2023 11:00
Real Talk About Black Breast Cancer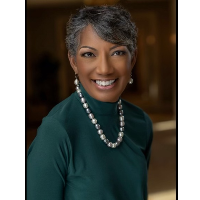 Rickly Fairley
TOUCH, The Black Breast Cancer Alliance
This session will cover the state of Black Breast Cancer and it's impact on Black Women, and what we are doing at TOUCH, The Black Breast Cancer Alliance to advance science towards eradicating this disease that is disproportionately affecting Black Women.

February 18, 2023 13:00
Foot Care: Truths vs Myths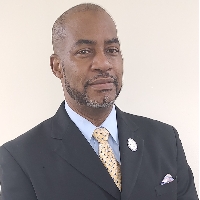 Dr. Claymon Stevenson II, D.P.M
Stevenson Podiatry LLC
This session will seek to answer some of the common questions relating to foot care.
Who are podiatrists and what do they do?
How do they fit in the medical community?
How does foot care affect the African American Community?
How does diseases such as diabetes, smoking, and hypertension manifest in the foot?

February 18, 2023 14:00
Black Women's Health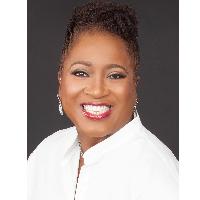 Dr. Nina Everett, MD
Chief Medical Officer Johns Hopkins Health care-Priority Partners
This session will discuss the state of health for African American women to include the most common diseases. Strategies for both treatment and prevention will be discussed.

February 18, 2023 15:00
Enhancing Heart Health: Six Simple Strategies to Longevity and Health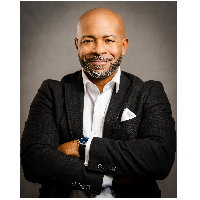 Travis C. Batts, MD, FACC
TCNQ Consultant Services
The session will outline strategies to optimize cardiovascular health. At the completion of the session, the learner will be able to:
1. Quantify the cardiovascular (CV) disease risk burden in the United States (US)
2. Describe the shifting paradigm in CV risk (the COVID-19 effect)
3. Identify the 5 benefits of a plant based diet
4. List 6 pillars of lifestyle medicine
5. Develop their own personalized CV Health Strategy

February 18, 2023 16:00
Men's Health 101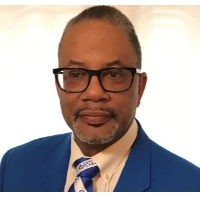 Dr. Reginald Spears, MD
Reginald Spears MD LLC
This session will discuss Men's Health and the common dispararties associated with African American men.

February 18, 2023 17:00
Gynecological Cancers: What Women Need To Know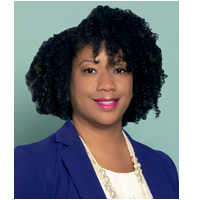 Dr. Aundrea Stevenson, MD
MAPMG
Empower yourself by joining me for a discussion about the types of gynecological cancers. We will review signs and symptoms, how to seek medical care, common diagnostic tools as well as treatment options.

February 18, 2023 10:00
Nutritional Self-care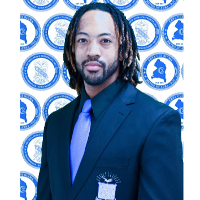 Roland Seward
Mélange Wellness
This session will cover Meal prep, Portion size, plate layout, and more.

February 18, 2023 11:00
Three Easy Elements of Home Fitness: Motivation, Music and Movement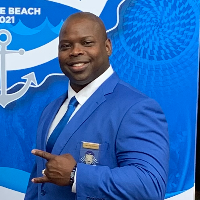 LeVar Curry
This session will cover how you can improve your fitness in the comfort of your home.

February 18, 2023 13:00
Meeting the Needs of Today's Elderly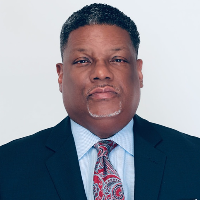 Dr. Marcus A. Chanay
B1 Nursing Care
Makeba White-Chanay
B1 Nursing Care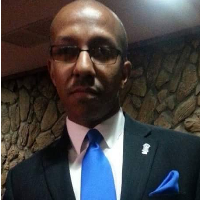 Mac Epps
The Epps Institute for Healthy Family and Community Living, LLC
This session will address understanding the care and support the needs of the elderly. This session will also address the concerns of how to work with the elderly and discuss services that can assist the caregiver.

February 18, 2023 14:00
How to start an Exercise routine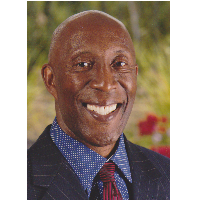 Phil Hubbard
South Coast Air Quality Management District
This session will cover Preparing and maintaining an effective exercise program

February 18, 2023 15:00
10 Keys to Living a Pain Free Life: The Preventative Health Mindset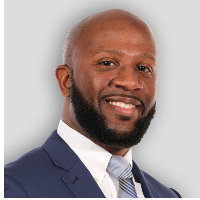 Dr. Rochelin Herold, DC, MS, BS, CEAS
OWNER, CLINIC DIRECTOR & CHIROPRACTOR WITH PT PRIVILEGES
Learn from the 15 plus clinical years of Dr. Herold on the everyday tips that you can use to avoid living with chronic neck and lower back pain, inflammation in joints, and even headaches. Also learn of the latest conservative treatments available to help restore degenerative spinal discs, chronic muscle spasms and joints.

February 18, 2023 16:00
Relax, Release, & Reset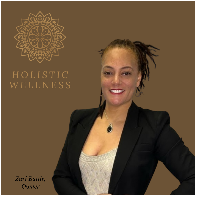 Zuri Battle, MBA, Certified Life & Health Coach, Licensed Massage Therapist
Holistic Wellness, LLC
The purpose of this workshop is to understand how stress impacts the body as well as learn techniques to calm self, bringing the body back to homeostasis when confronted with various stressors.
Participants will:
• Learn about the chemicals that are produced by the body during a stress response and what they can do to decrease them
• Learn and practice stress relieving techniques that can be implemented anywhere at any moment
• Engage in a "mental rehearsal" to bring calm, clarity, and ease

February 18, 2023 17:00
Health & Wellness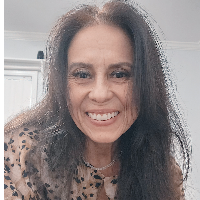 Elena Granillo, LCSW
Share about mindfulness and meditation and their affects and practices.

February 18, 2023 10:00
Developing Healthy Boundaries with Teens
Etoya R. White, M.Ed., LPC
In this session, Bro. Etoya R. White will discuss productive ways to create healthy boundaries with adolescents and teens. As young people are developing moral and emotional reasoning, it becomes more important for parents and families to function in negotiation/agreement based relationships, rather than rule based relationships. In clinical practice, Bro. White will cover what healthy boundaries are, and what they are not, and how learning to set limits can create new and effective systems of family communication and functioning.

February 18, 2023 11:00
Mentoring Matters
Dr. Walter Stephens
International Director of Sigma Beta Clubs
Understanding how mentoring impact our youth

February 18, 2023 13:00
Managing Mind Wars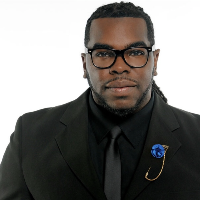 Willie F Diggs II, MSW
Alabama A&M University
During this session we will identify common stressors that causes struggles in our every day lives and discuss mindset hacks to win the war in our heads.

February 18, 2023 14:00
Repairing the Harm: Tips & Tools Toward a Restorative Self
Jenabu Williams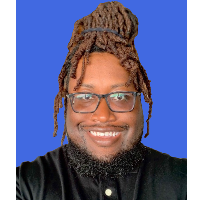 Olajiwon K. McCadney, MSEd., CPC, CSRP
HACC, Central Pennsylvania's Community College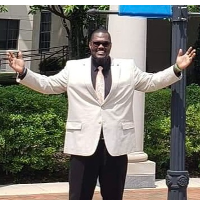 Maurice R. Jones, Sr., Ed.D
School District of the City of York, Pa
The key to a restorative self is understanding the harm we have experienced in the present, and in the past as well as how we respond in the future. This session will explore the types of harm we experience in our everyday lives that impact how we engage within the global world (personally and professionally). Additionally, this session will use affective psychology as well as restorative practices to offer participants tools/techniques to reconcile, repair as well as restore a sense of self.

February 18, 2023 15:00
A Piece of the Puzzle: Understanding Their Turf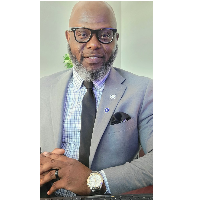 Monaleto C. Irby
Georgia Department of Juvenile Justice
Youth care workers have a unique job of creating a trust and building a bond with their clientele (parents and youth). This often involves the worker entering the turf of the client, which can present other unforeseen obstacles. Youth care workers will discuss those obstacles and understand what piece(s) of the puzzle they hold in working with clientele outside of the normal office setting to assure a safe and healthy working relationship. Care workers will do a self- assessment of their personality and how that can play a large role in a youth's success. Also, understanding their responsibility of putting the pieces together to help the clientele with the best outcome.

February 18, 2023 16:00
Building Stronger Children: Better than Repairing Broken Men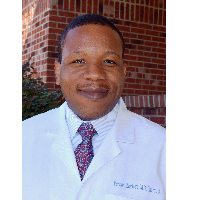 Vernon Rayford, MD, PharmD, FAAP
North Mississippi Medical Center
Describe key issues affecting our children and ways for parents, caregivers and the community at large to improve the health of children.